Archery Elk



Archery Elk is our business. We have leased thousands of acres of some of the best archery elk hunting in Montana. We hunt District 410 in the reknown Missouri River Breaks. This area is Archery only for Elk with very limited rifle permits. With a large resident herd and light hunting pressure our success rate is high and most years we run 100% shot opportunity. Small camps with only 4 hunters per week insure we have ground that is given oppertunity to rest. 6 x 6 bulls 300 - 330 are our average bulls. We encourage a 6 pts. minimum. We hunt waterholes, travel patterns, spot & stalk, calling. You will see many bulls during your hunt. This area produces some trophy bulls in the 350-380+ class. Not everyone will take one home but they are a realistic opportunity.


Mule Deer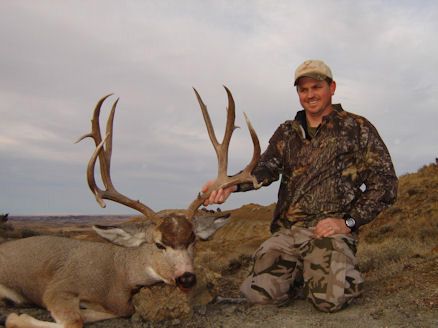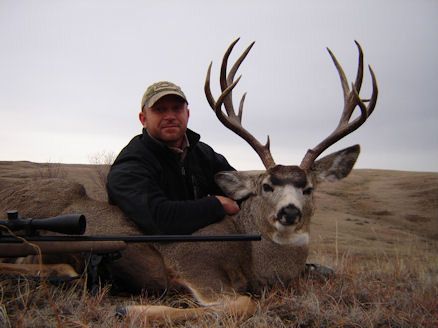 Mule deer hunts are conducted on private ranches in Central and Eastern Montana. Spot & stalk being the method. Rut hunts in mid November produces 170+ class bucks. Earlier hunts can be combo with Antelope. We will hunt for the trophy of your choice.

River Bottom Whitetails



These hunts are in Eastern Montana on private river bottom ranches that produce excellent trophy class Whitetail. Crop land with cottonwood bottoms provide great habitat for these Whitetails. Tree stand hunting with limited spot & stalk opportunities available. September is prime Archery hunting with bachelor groups and predictable travel patterns. November rifle hunts with the rut running the latter part of November makes for an exciting time on the river bottom.

Antelope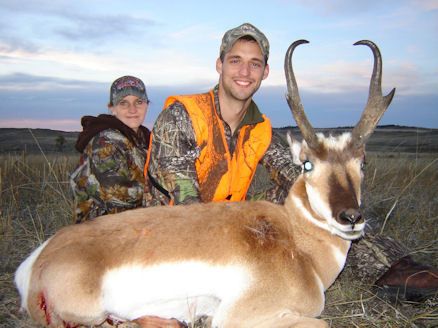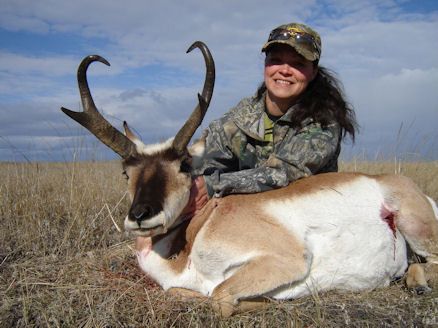 Archery starts in late August. Blinds, decoys, spot & stalk are used and hunter opportunities are high. If you are up for a challenge try these guys with a bow. Rifle hunts are high success rates with non-stop action for 14" to 15" animals making it a great first hunt for kids to join in on. A chance at a 16" is not uncommon. Antelope hunts may be combined with rifle mule deer hunts.

Mountain Lion



Hunts are conducted on a very limited basis. Best if hunter is available on call when conditions are right.

Spring Bear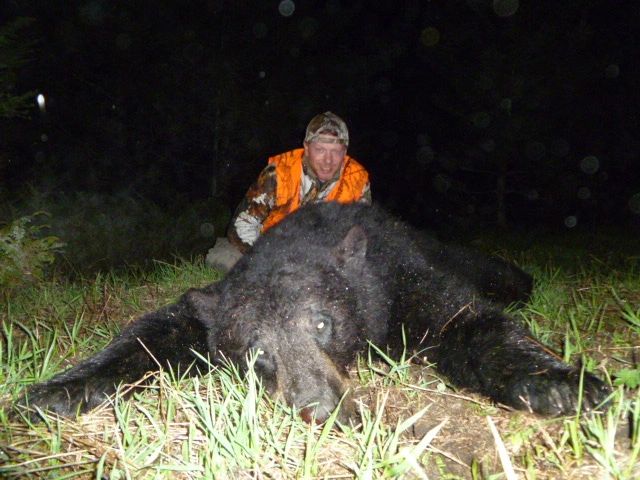 Fair chase spot & stalk hunts conducted the month of May with high percentage of color phase.

Spring Turkey & Varmint hunts also available.


2017 Rates
for references please call or email

ARCHERY HUNT
Elk & Deer Combo
(6 day hunt,1x1)
$6500
Elk & Deer Combo
(6 day hunt, 2X1)
$5000
Elk Only
(6 day hunt 1X1)
$5500
Antelope
(4 day hunt)
$1200
Whitetail (Semi-Guided)
(6 day hunt)
$2200

RIFLE HUNT


Elk, Permit ONLY 410 District
(6 day)
$6000
Mule Deer or Whitetail Hunt
(5 day)
$3650
Deer and Antelope Combo
(5 day)
$3650
Antelope
(3 day hunt)
$1950
Spring Turkey
(3 day hunt)
$750
Spring Bear
$2800
Varmint Hunt (Coyote)
$250 per day
Mountain Lion 7 day hunt
(extra days if needed $500/day)
$5500
Non-Hunting Companion
$200 per day
License fees are not included in hunt prices.

Deadlines for Montana big game licenses are March 15th for elk and deer. And June 1st for antelope. Bear and Mountain Lion are over the counter.

TERMS & CONDITIONS
A $1000 non-refundable deposit is due upon booking your hunts. $1000 is due upon receiving your license in April. The remainder of the balance is due 30 days prior to your hunt.